Press Contact
Sharla Feldscher
215-627-0801, ext. 101
Key Contacts
Daly Panelist for Penn's BLSA's 29th Annual Sadie T.M. Alexander Commemorative Conference
February 16, 2017
Stephen Daly, an attorney with the environmental and litigation firm of Manko, Gold, Katcher & Fox, LLP, was a panelist at "The 29th Annual Sadie T.M. Alexander Commemorative Conference" presented by the University of Pennsylvania's Black Law Students Association. The program focused on Social Media and the Law. Daly's panel, entitled, "What Did I Say?: The Intersection of Social Media and Employment Law" focused on what employers can do with the posts of their employees as well as the rights employees have in sharing their views. As a panelist, Daly addressed the legal and practical issues that may arise when trying to protect or discover information on social media during complex litigation.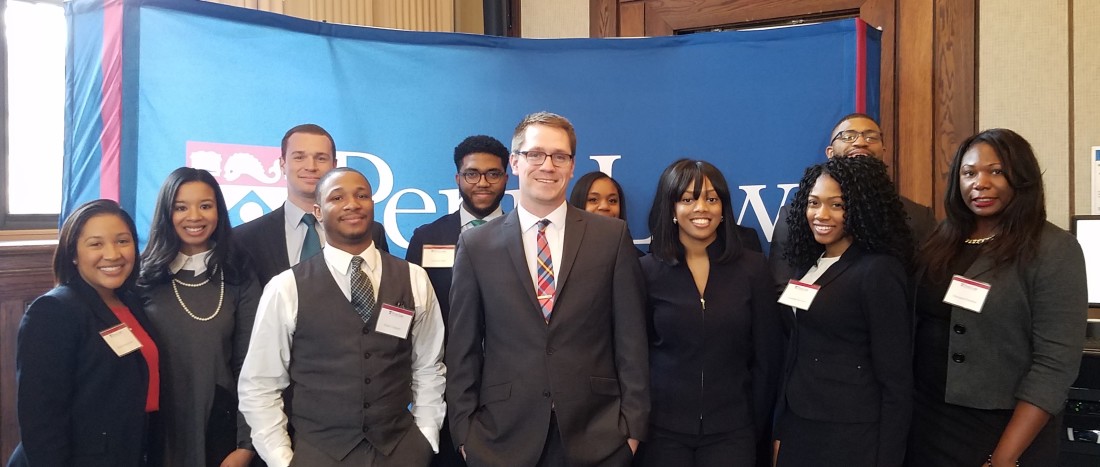 Stephen Daly, center, poses with Penn Law students and members of Penn's Black Law Students Association. By sponsoring the event, MGKF provided 10 complimentary student registrations to the conference.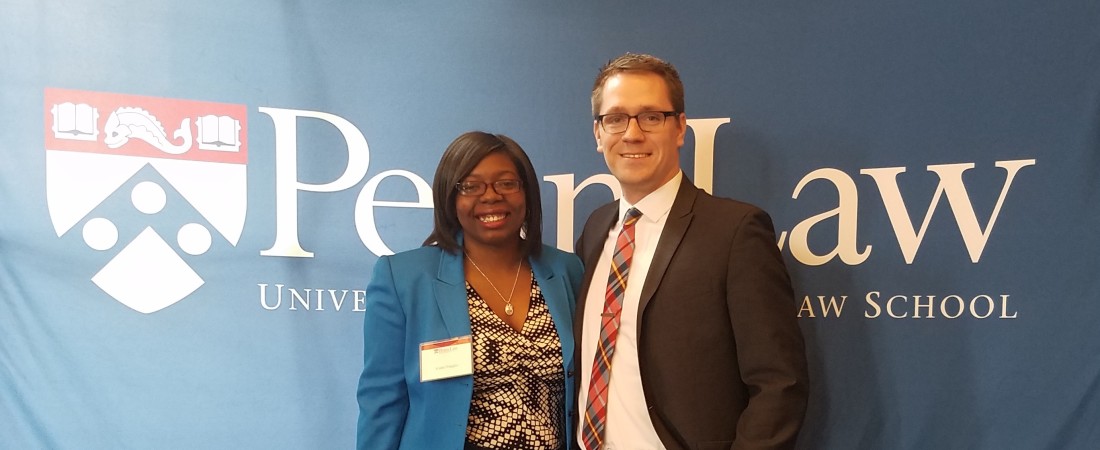 Penn student, Kiara Vaughn., MGKF 2016 Summer Associate, with Stephen Daly

Read the full release.