PADEP's Interim-Final Environmental Justice Policy May Impact Your Projects: What You Need to Know
October 5, 2023
MGKF Webinar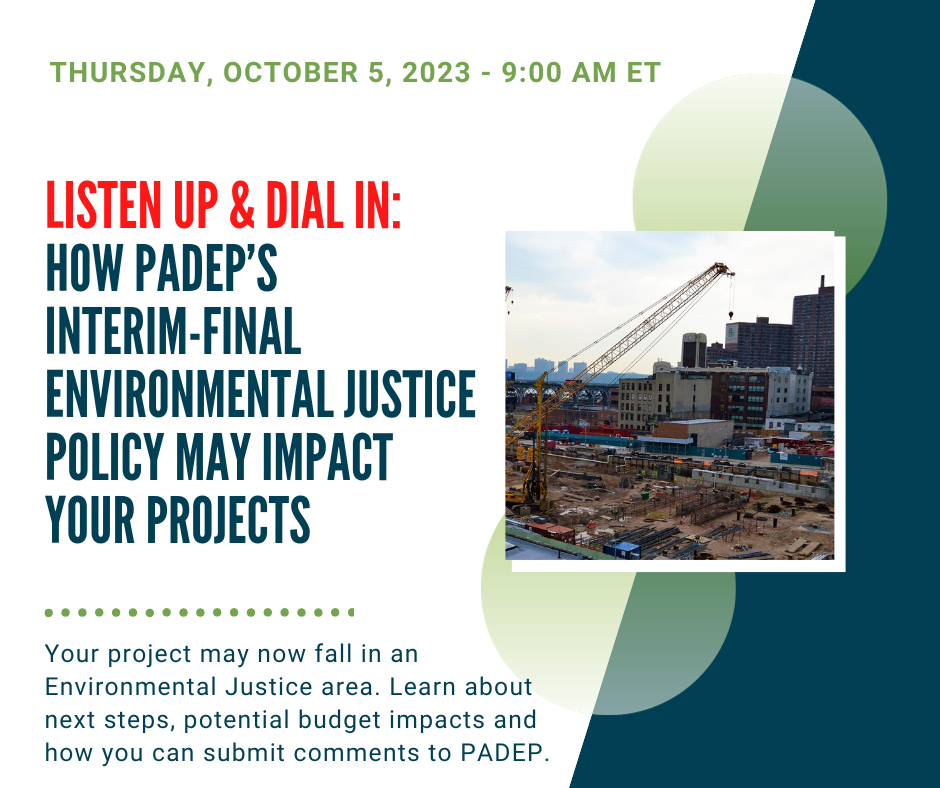 On September 16, 2023, PADEP published in the Pennsylvania Bulletin its Interim-Final Environmental Justice (EJ) Policy and Mapping Tool. The Interim-Final EJ Policy has expanded the boundaries of EJ areas and your project may now be affected.
How do the changes impact you? Your budget? Your permit application? Your timelines?

How do you use the new Mapping Tool (PennEnviroScreen) to assess your proximity to EJ areas?

What does new "enhanced public participation" really mean?

How does Permit Decision Guarantee fit into this?

Should you prepare comments before the October 29, 2023 deadline?
Register today to learn answers to these and other questions that may affect you and your business on Thursday, October 5 at 9:00 am ET.