Press Contact
Julie G. Hayes
484-430-2352
484-430-5711
Key Contacts
Manko, Gold, Katcher & Fox Honored with Chairperson's Award at the Chemistry Council of New Jersey Annual Meeting
May 8, 2023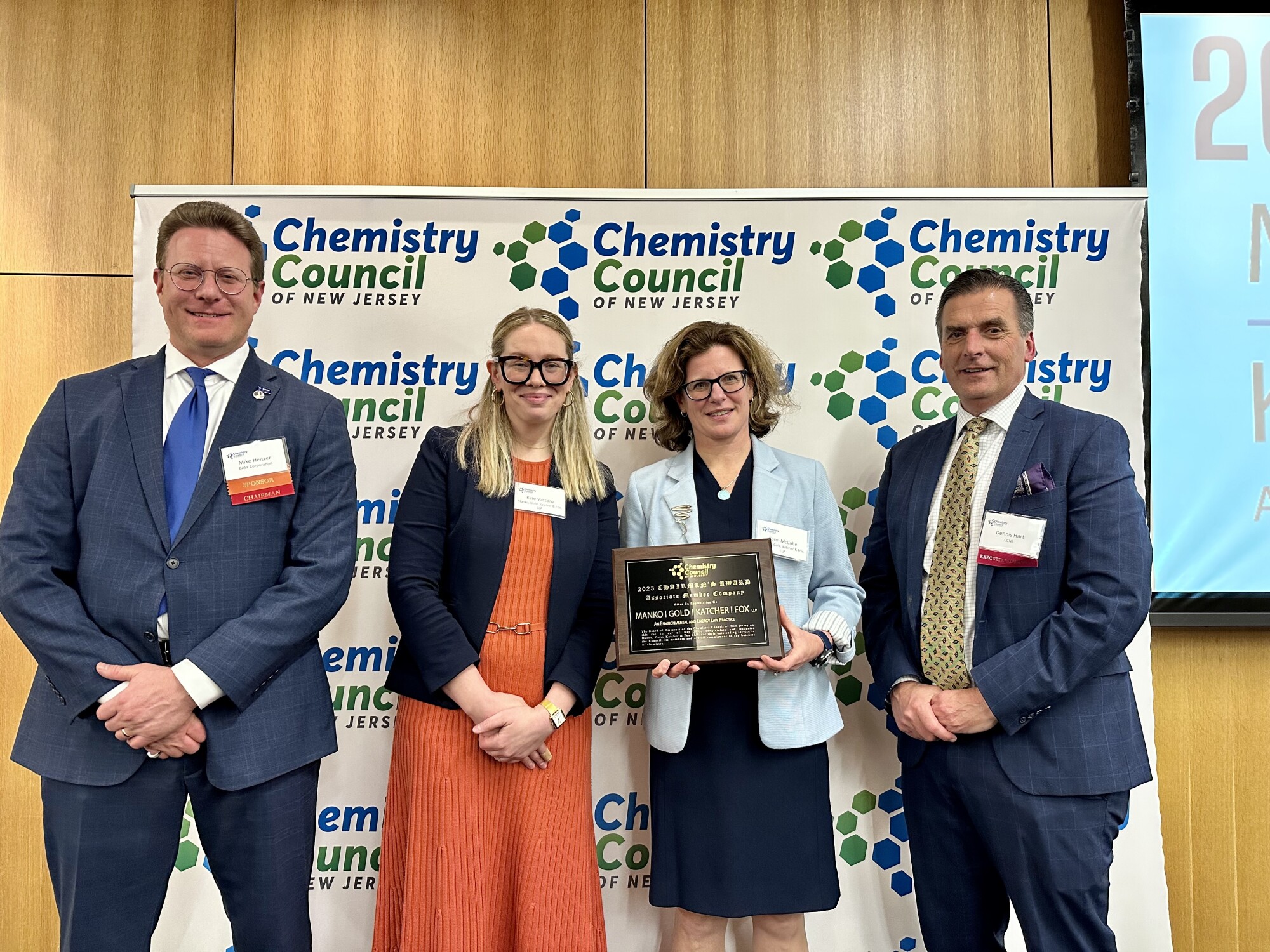 MGKF Partner Katherine L. Vaccaro (left center) and Managing Partner Carol F. McCabe (right center) accept the Chairperson's Award on behalf of the firm at the CCNJ Annual Conference on May 4, 2023.


The Chemistry Council of New Jersey (CCNJ) is proud to announce the recipients of its prestigious Chairperson's Awards, recognizing outstanding achievement and commitment to excellence in the chemical industry on May 4, 2023.
The Chairperson's Award is the highest honor bestowed by the Council, and it represents the pinnacle of excellence in industry. The awards were presented during the CCNJ's 38th Annual Conference, which saw record attendance this year.
Manko Gold Katcher Fox LLP, received the Chairperson's Award for an Associate Member company. The award recognizes exceptional leadership, dedication, and a steadfast commitment to the success of the Council's members. Manko Gold has been an active and enthusiastic supporter of the CCNJ since joining in 2017. The law firm's contributions have been significant and wide-ranging, from speaking at committee meetings, workshops, and conferences to providing expertise on various industry issues.
"We extend our heartfelt gratitude and appreciation to Manko Gold and its team, particularly Carol McCabe, their managing partner, for their unwavering commitment to the success of the Chemistry Council of New Jersey," said Michael Heltzer, Chairperson of the CCNJ Board of Trustees. "Their consistent service and willingness to assist and support our organization have been instrumental in our continued success."
View Document(s):